An alternative to public kindergarten, the Woodside Kindergarten class focuses on the strengths, interests, needs, and life experiences of all the children.
Our Kindergarten program was established in September 2002, at the beginning of our second year of operation, as a result of the interest of Woodside families who were exploring educational options for their older children. Working together with Woodside staff and first grade teachers in the public system, an integrated Kindergarten curriculum and learning environment were created.
To keep the Kindergarten viable and relevant, Woodside teachers annually assess the curriculum, learning activities, and the daily routines, and encourage feedback from families whose children have continued on to other private and public schools.
Kindergarten
5/6 Year Olds
5 Days/Week
12:15 - 4:00pm
Team teachers provide opportunities for small, interactive group learning, with a focus on process-oriented, concrete activities, and hands-on experiences, to foster positive identity and a sense of well-being, to develop social and emotional skills, to encourage children to think, reason, question, and experiment, to encourage language and literary development, to enhance physical development and skills, to encourage and demonstrate sound health, safety, and nutritional practices, and to develop respect for and to learn from diversity.
Class size is limited, typically no more than 14 children, to allow for small group and individual interactions with the teachers.
Parents have daily contact with the teachers, and are encouraged to volunteer in the classroom.
Two parent/teacher conferences yearly, which include copies of written observations and individualized goals.
Woodside Curriculum Goals

Third Year- Kindergarten
Literacy
Listening comprehension
Foundation in letter recognition and phonics
Whole language strategies: predicting, illustrations, context, whole word recognition (high-frequency/sight words)
Emergent "reading": memorization of stories, using own words to tell the story
Repetition: rereading stories
Drawing and dictation
Appreciation of literature
Enjoyment of being read to
Mathematics
Sorting, organizing, patterns
Composing, recognizing, and counting to 100
Understanding of the value of numerals
Understanding of more/less, addition/subtraction
Handwriting/
Penmanship
Hand dominance
Awareness of appropriate pencil grip
Writing own name using upper and lower case letters
Consistent formation of letters; height, form, size
Work Habits
Concentrate and complete task
Make work choices independently
Work alone and in a group
Listen to and follow directions
Organize oneself, one's space, and activities
Creative and critical thinking skills
Social/Emotional
Friendly, kind, and helpful
Caring, empathetic
Listens to others, shares ideas: collaborative
Kindergarten Daily Schedule
12:15

Welcome/Reconnecting

Lunch with Teachers
Teeth Brushing

12:45

Puzzles – Board Work – Independent Reading - Journal

1:10

Small Group Meetings
Discussion, Demonstrations, Explanation of Assignments

1:20

Daily Assignments
Sustained Project Work, Planned Key Experiences, Explorations

Interaction & Social Relationships: Community Building
Creative Expression/Representation: Art/Music/Dramatic Arts
Language, Literacy, Writing
Building: Blocks, Natural Materials/Loose Parts, Woodworking
Science, Nature
Math/Manipulatives
Sensory Table/Sand and Water Play
Cooking

2:45

Care of Space and Materials

2:55

Reading in Small Groups
Large Group Discussion– Music/Movement

3:40

Outdoor Learning and Exploration

4:00

Reconnecting with Families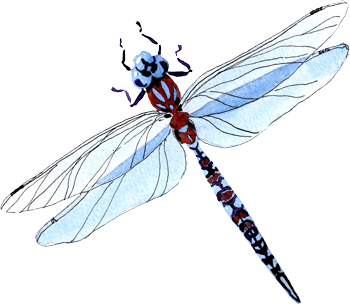 Looking for a full-day experience?
Kindergarten students have the option of participating in our Adventure Club morning program in addition to our afternoon classes.
"Both the children I have nannied for have attended Woodside and a third child in Plymouth that I watch will be attending starting next September. I have looked at many of the Plymouth preschools and I highly recommend Woodside."