Woodside School and Community Resource Center, Inc. is a nonprofit and nondiscriminatory educational organization located in Plymouth.
Woodside School was founded in 2001, as an interactive learning environment for young children to develop an understanding of the larger meanings of life and the importance of stewardship.
Goals emphasize respecting children's learning through interaction with other children, adults, and the environment; empowering families to meet the needs of their children; creating ongoing support systems within the community, and strengthening the community's ability to best serve families.
Programs at Woodside are based on developmentally appropriate practices as described by the National Association for the Education of Young Children (NAEYC), and draw from current literature, research, and models such as Reggio Emilia and Highscope, that focus on child development and family systems.
The innovative focus on environment, family, and community involvement helps to establish Woodside as a model program. It is distinguished by the commitment of the founders to collaborate with other early childhood professionals, parents, community members, and with organizations that serve children who are at risk and/or with special needs, such as the Plymouth Coordinated Family and Community Network Council.
The learning environment is organized by teachers who have B.S., B.A., and M.S degrees in Early Childhood Education, Child Development, and Early Intervention, Certification in Parenting Education and Support, and MA Department of Early Education and Care (DEEC) Lead Teacher Certification
Nancy Stearns
Nancy is co-founder of Woodside with Patricia Adams and Maureen Recke. She has three grown children and seven grandchildren and been teaching for over 35 years, with a focus on Child Development and Family Studies. With a MA DOE license, Nancy is a Team Teacher in the Woodside Kindergarten. As a certified Parenting Education and Support Educator, Nancy also runs the playgroups and Parenting Discussion Groups. Her mission has been to make early education appropriate, accessible, and relevant, to support families and teachers, and to make the world a better place for all.
Laura Flynn
Laura has been a teacher at Woodside since 2013 after 12 years as a Certified Early Intervention Development Specialist at Kennedy-Donovan. She also has a BS Degree in Child Psychology with a focus on Child Development. She has been a Woodside Parent, as her two sons attended playgroups through the Kindergarten. Laura brings her expertise, experience, and commitment to her classes. She is always available to help us all.
Alyssa Borey
Alyssa joined Woodside in 2021, having been a former Woodside parent. She has significant experience as a Lead Teacher in this type of environment, having worked for multiple sites with Bright Horizons here in Massachusetts for 6 years before joining our staff. Alyssa has a BS in Psychology from UMass, Amherst. She currently lives in Middleboro with her husband and two children.
Laura Wagner
Laura came to us first as a Woodside parent, and now lead teacher. She has a BS in Early Childhood Education/Communication Disorders from the University of Vermont, and is trained in the Reggio Emilia philosophy. She lives here in Plymouth with her husband and four children.
Anathea Viscariello
Anathea's three children, were all taught by Woodside teachers when young. Her love of children brought her to study child development and to our teaching staff, in 2013. Through her kindness and calm encouragement, she helps families and children take the first steps, into Group 1 and the bigger world. We all benefit from our time spent with "Mrs. V". We are grateful to have her part of our Woodside community.
Lisa Dudley
Lisa has a Master of Education in Curriculum and Instruction, and much experience from varied venues. She has been a wonderful resource for our Group 2 Team. A mother of 5, all of whom having been Woodside students, Lisa is well versed in Woodside's philosophy. She is a calm and steady support for us all, especially the children. Always cheerful and optimistic, Lisa helps the children learn what will help them as they grow.
Leigh Westgate
Leigh Westgate joined our staff in 2022 after working in the kindergarten program at the Middleboro Public Schools. She has studied at Massasoit and Bridgewater State University and brings with her a strong interest in supporting social-emotional growth and development while utilizing a multi-faceted approach to learning. She lives in Middleboro with her husband and two children.
Allison Bither
Allison joined our team in 2022, but began her teaching career back in high school as Nancy Stearns's student teacher. She went on to get a BS in Education from Bridgewater State University and began teaching here at Woodside School. She expanded her career by joining the Duxbury Public Schools in 2013 as a Lead Teacher, and has been in that role since. She lives here in Plymouth with her husband and daughter.
Mary Ann Carter
Mary Ann Carter has been volunteering at Woodside for nearly a decade and brings with her a wisdom and joy that is adored by the children. She is a registered nurse with experience in massage therapy and holistic wellness.
Donna Pulselli
Donna is a former Woodside parent and lives in Pembroke with her husband and three children.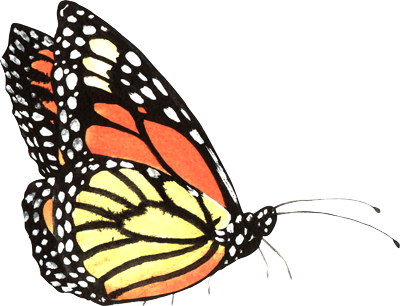 Wondering if Woodside is the right place for your family?
The best way to find out is to stop by and check us out. We invite you schedule a visit and we'll be happy to answer any questions you may have.